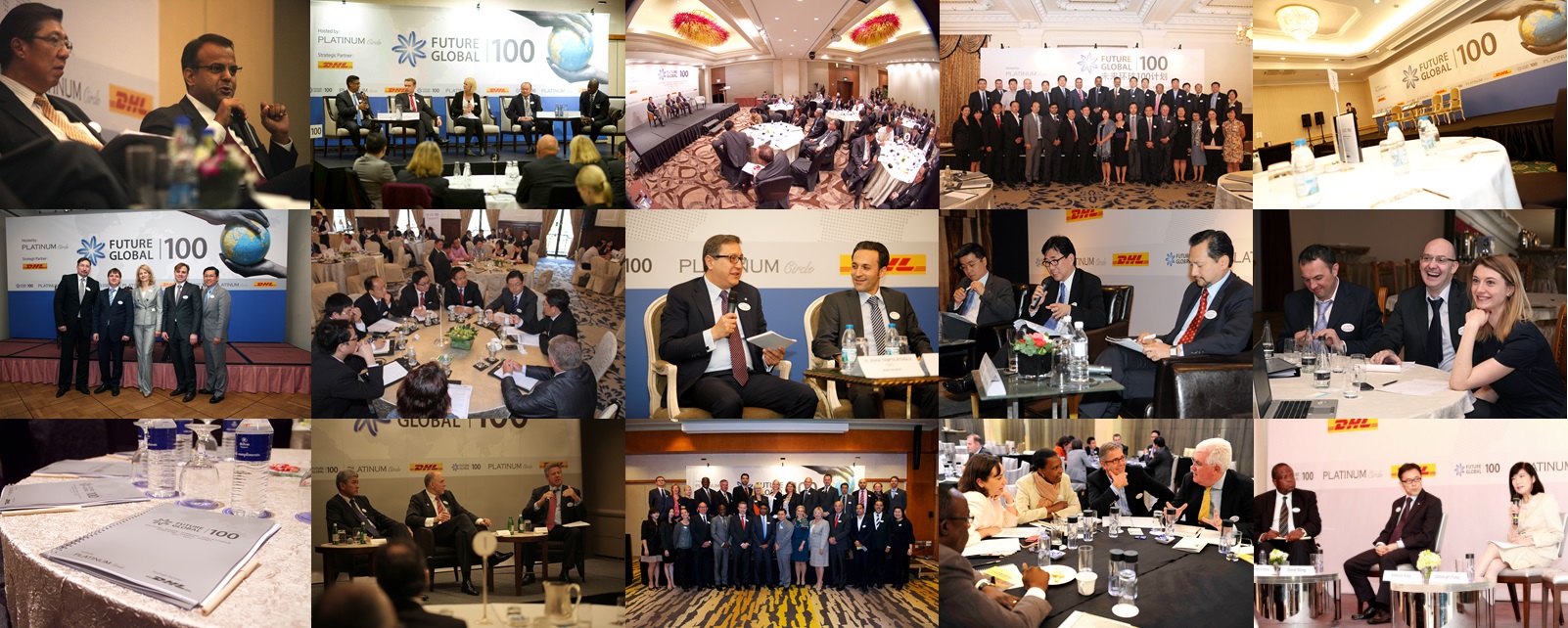 More than 1,500 leaders representing over 80 markets, 950 corporations, 76 government and intergovernmental organizations are involved in the Future Global 100 Initiative (FG100) since 2011. Collectively, they established the world's first authoritative agenda and documented reference to help shape the future of the global economy, markets and business, termed the 'Future Global Agenda'. The FG100 Initiative is founded by
Deutsche Post DHL Group
in consultation with Platinum Circle and effected through Roundtables focused on the Future Global Agenda held in major cities around the world.
The FG100 Initiative has also been gathering and maintaining a network of companies that will become or continue to be future global leaders and a driving force for economic growth, in cooperation with governments and intergovernmental organizations from around the world. FG100 Companies are committed to becoming world-class enterprises and recognized as future leaders with an increasing global presence and brand. They are innovative, both in their business models and in their products, and changing the game in their industry. They are also producing companies that are worth investing in and represent the future store card of shareholder value. They drive job creation as a result of their expansion in industries and markets, and are a key focus for policy makers and investors.
Contact
us if you're interested to get involved.